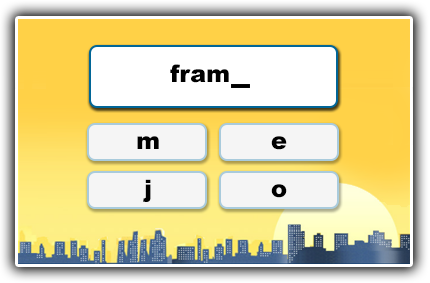 If you're working as a long-term substitute teacher, you've probably got your hands full with familiarizing yourself with your curriculum, getting to know your students, and planning your lessons. If you teach elementary school or specialize in language arts, one of your many responsibilities is to provide students with engaging instruction during your literacy block.
Try making your literacy block more exciting by incorporating some kid-friendly technology. Check out these great sites that are effective in helping students improve their spelling, vocabulary, grammar, and comprehension skills.
Spelling City
Spelling City provides game-based learning for skills such as vocabulary and spelling. Teachers can upload their spelling and vocabulary lists, and students can practice their words by playing a variety of fun games. In addition to working with your customized word lists, Spelling City also has games for practicing skill sets such as multiple meaning words, homophones, and analogies.
Free Rice
Free Rice is a game-based learning program that provides practice in skills such as vocabulary and grammar. In this game, students are presented with a series of multiple choice questions. Students receive immediate feedback for their responses, and the program adjusts its rigor according to the student performance. One of the best parts about this program is that it aims to eliminate world hunger by donating 10 grains of rice per correct answer to the World Food Programme. Students love challenging themselves to beat their high scores and feel a sense of pride for being part of a solution to solve such a significant world crisis.
NEWSELA
Newsela is a program that helps build reading comprehension skills using nonfiction texts. Newsela provides interesting current events articles on a variety of interesting topics that will engage readers. It provides all of its articles in multiple Lexile Levels so that it is accessible to all learners. When students finish reading their assigned article, they can answer a series of questions about the reading to practice their comprehension skills. One great perk of this program is that teachers can set up a classroom to manage assignments and track student progress.
As you can see, there are many great websites that can help liven up your literacy block. Keep students loving literacy by adding these sites to your repertoire, and you'll be helping students while demonstrating to your administrators that you've got what it takes to teach today's 21st century learners!
Do use any other great websites during your literacy block? Comment below to share!